Roleplay Recap 9 (Offical Plot) pt 1
21.. *panting* SCREENSHOTS *panting* 
THE THINGS I DO FOR THIS FREAKIN' WIKI HOLY FUDGE. 
YOU ARE WELCOME. 
THIS TOOK FIVE YEARS.
Y'ALL BETTER USE IT OR I'M GONNA SLAP SOMEONE. (NOTE IT'S 11 PM AND I DID NOT GET ANY SLEEP)
I KNOW SOME SCREENSHOTS LOOK HD AND SOME DON'T, JUST DON'T ASK. YOU CAN STILL READ IT RIGHT? AND IDK WHY BUT IT'S WITCHCRAFT WITH THE LINKS SO JUST CLICK IT IT'S NOT HARD. THANK YOU AND APPRECIATE MY HARD WORK.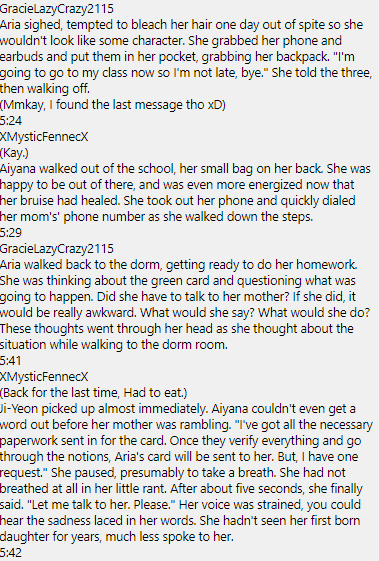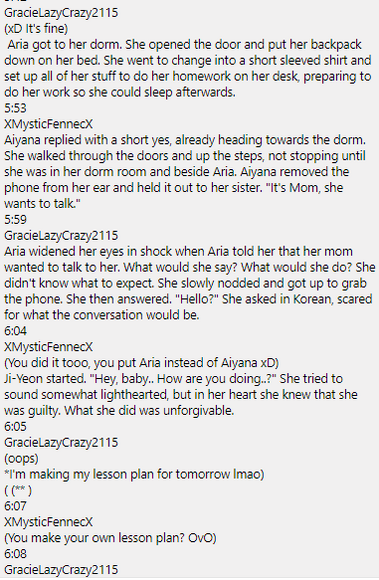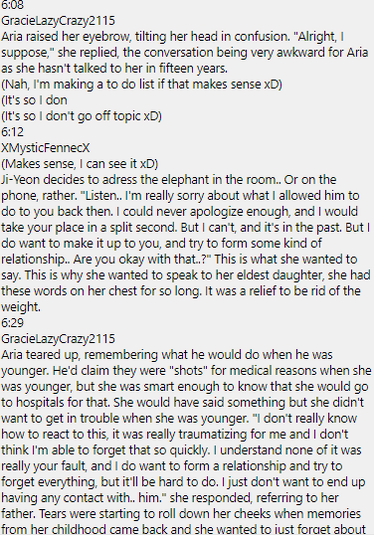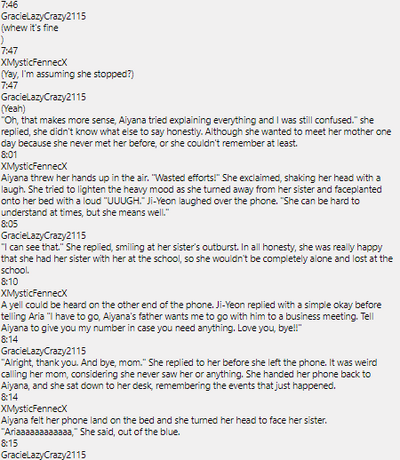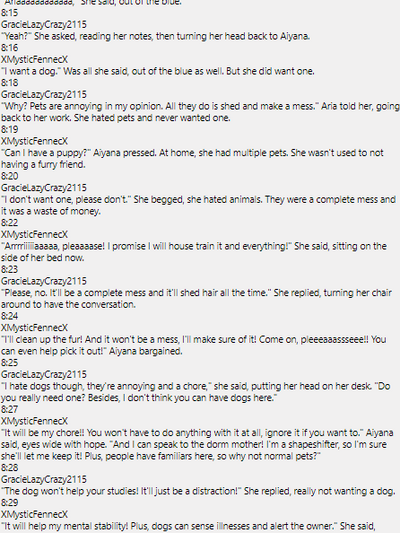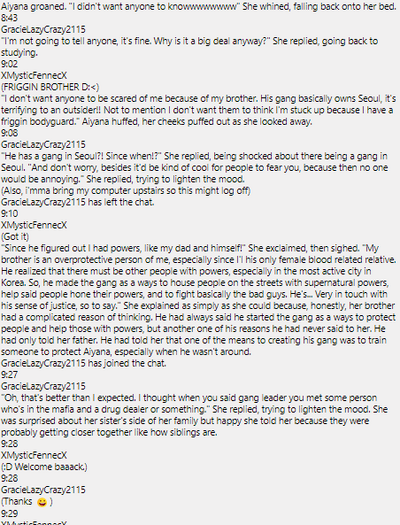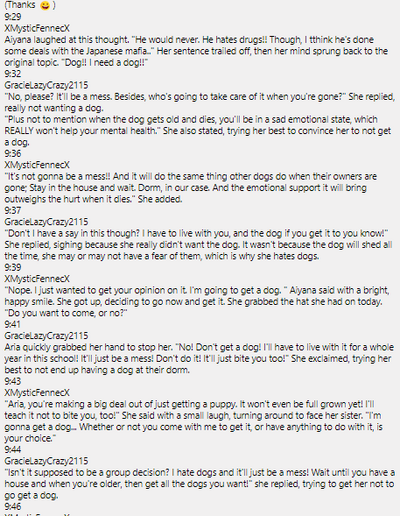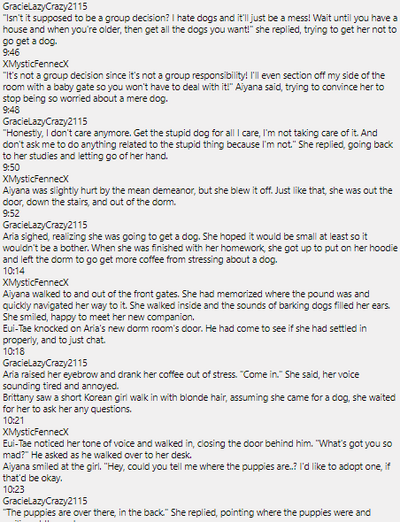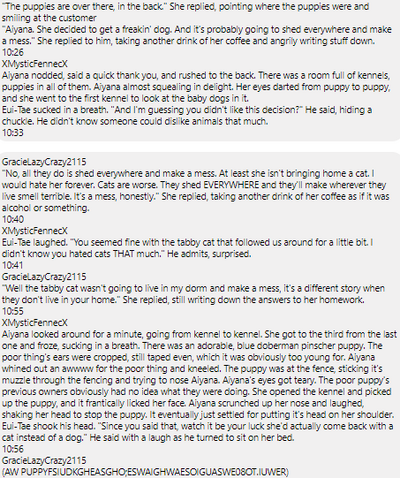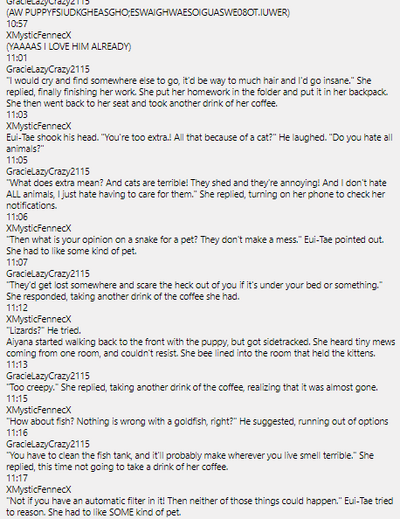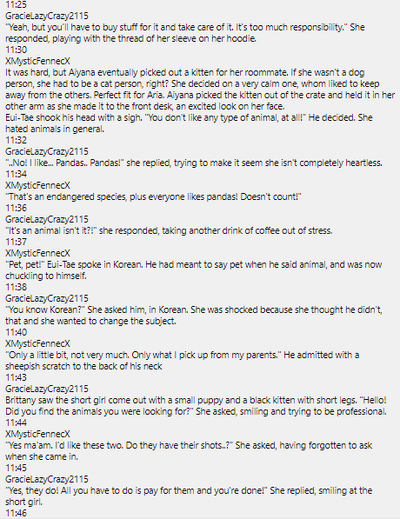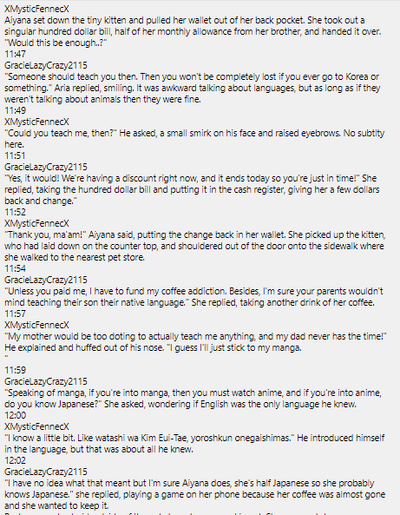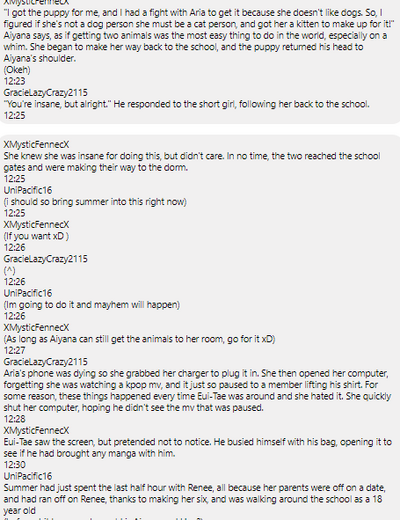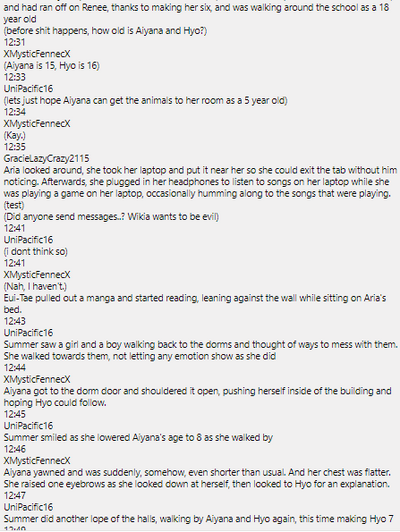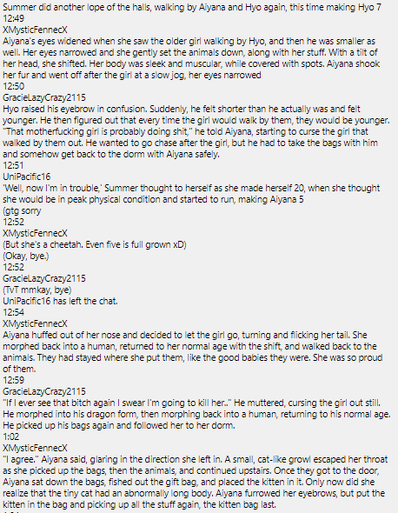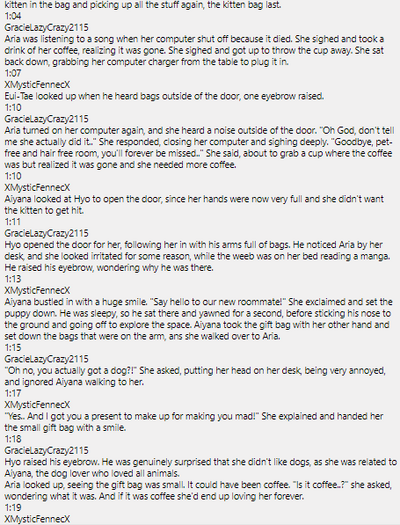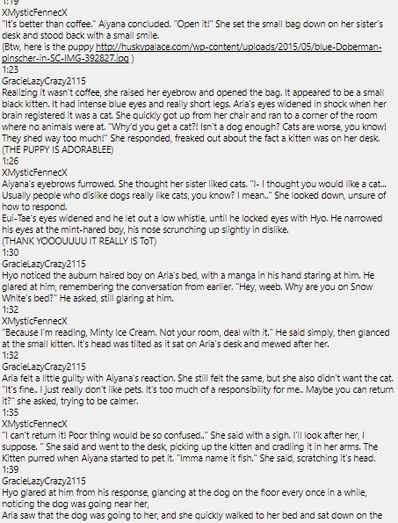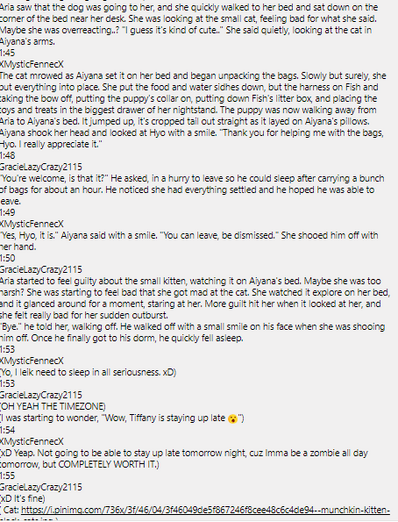 (Dog)
http://huskypalace.com/wp-content/uploads/2015/05/blue-Doberman-pinscher-in-SC-IMG-392827.jpg
( Cat:
https://i.pinimg.com/736x/3f/46/04/3f46049de5f867246f8cee48c6c4de94--munchkin-kitten-black-cats.jpg )